CombBind® Binding
Since 1947 we've brought binding know-how to the design of our CombBind™ system – the easiest binder to use on the market today.
All CombBind binders offer a range of features that simplify the binding process to assist with maximising productivity in the workspace, while still providing a professional bind.
Colour coded binding spines make picking the right size spine hassle-free, while easy to follow instructions provide fast stylish results first time every time.
Comb binding allows the user to add or remove pages from documents making them the versatile choice for busy professionals who need to adjust or separate work after having bound their work.
Browse our selection of comb binders for the office today.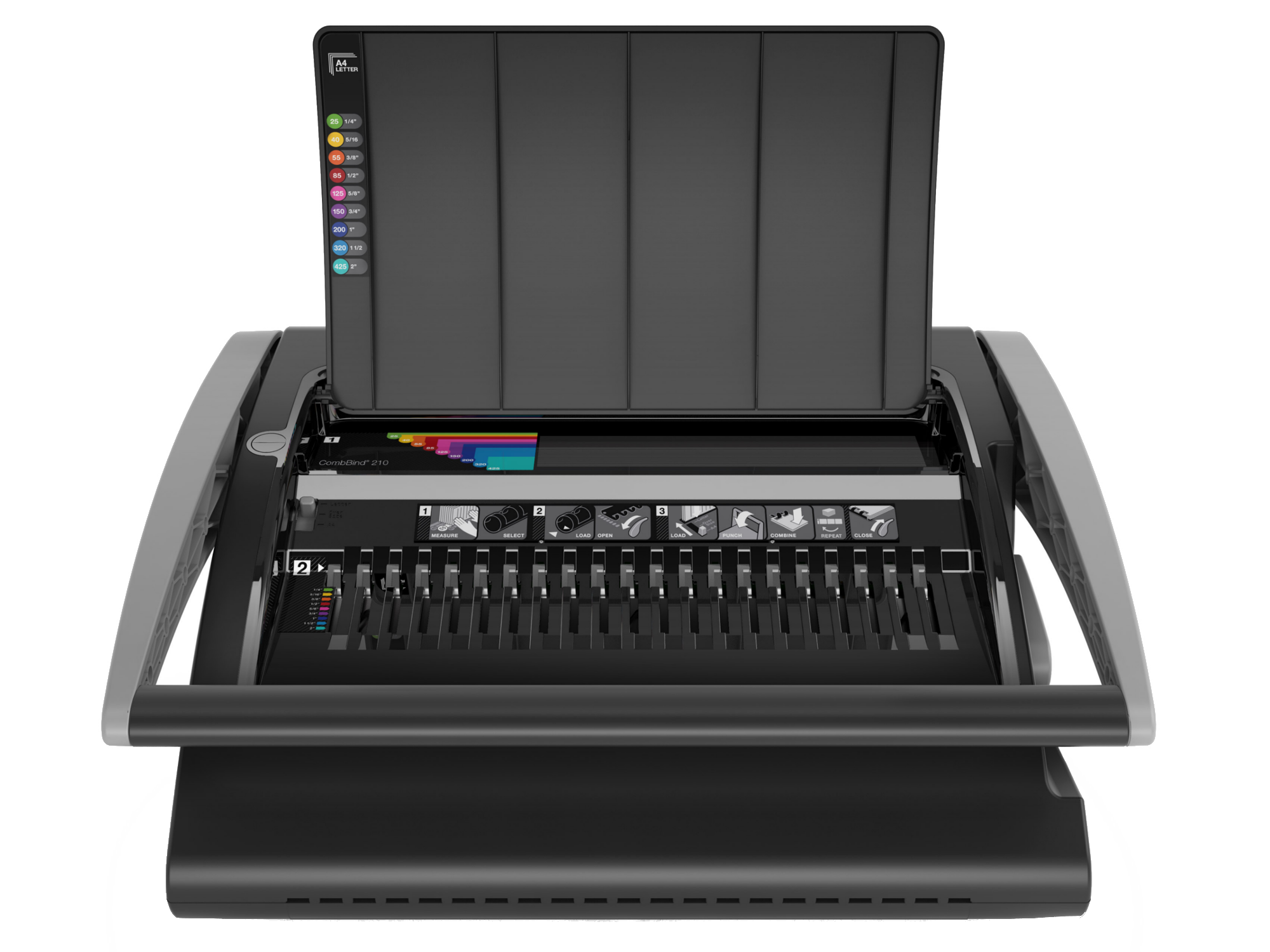 Large sheet capacity

C210 binder has the capacity to bind up to 450 pages.

Powerful punch

Binder can punch up to 25 pages.

Easy loading

Intelligent comb opener; low profile makes it easy to load punched sheets into a comb

A4 & A3

Binds A4 & A3 portrait sheets only

QuickStep Work Flow System

An easy to use colour guide for correct comb selection.