Equipping the Future Office
06.05.2022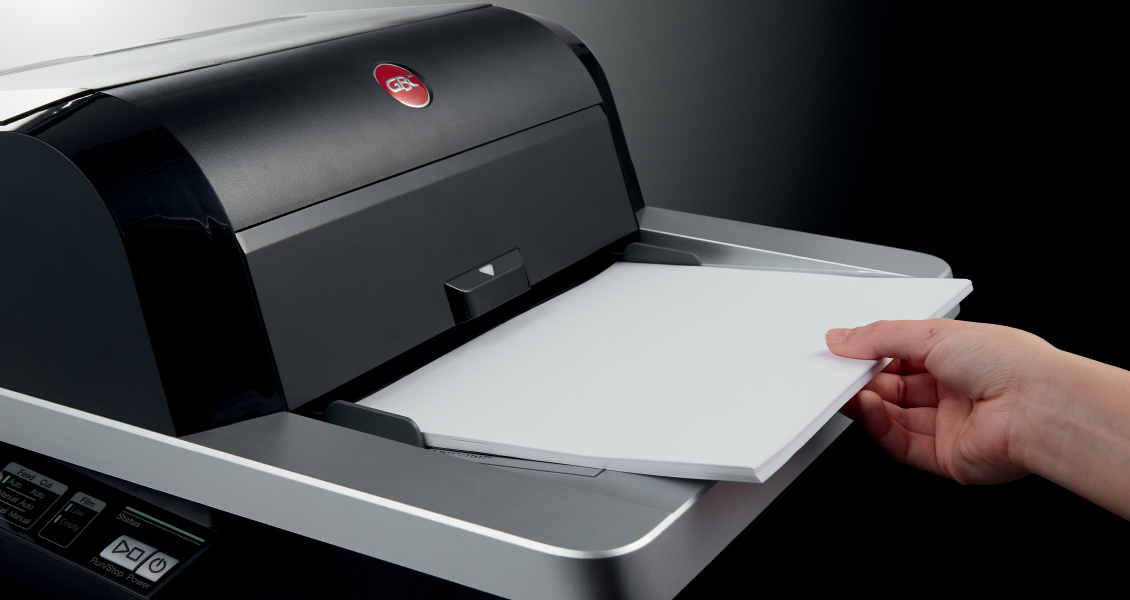 One of the biggest changes brought on by the pandemic is our relationship to technology. We relied on our devices to keep us entertained, connect us to our loved ones during lockdowns, and provide us access to essential services such as grocery delivery and GP appointments. Our technology allowed us to continue business as usual by turning our homes into our workplaces.
Now that restrictions have lifted, our deepened relationship with technology is not likely to ease up. Hybrid work has become the norm, allowing staff to continue working remotely for at least part of their workweek thanks to technology. But what about the in-office days? Now that we've seen just how easy technology can facilitate working from anywhere, many business leaders and facilities managers are looking to advance the digital solutions in their workplaces.
There is a lot of buzz at the moment about digital transformation and automation, with some forward-thinking businesses considering introducing tools like artificial intelligence (AI) and machine learning to enhance their processes. Many businesses are in the exploratory phase of these technologies as they come to grips with their capabilities, but smartening up your workplace doesn't have to be a complicated undertaking. In fact, there are simple steps business leaders and facilities professionals can take now to automate aspects of their workplaces easily and effectively.
Eliminate Time Consuming Culprits
If remote work has taught us anything, it's just how much time gets wasted in the office either due to distractions or slow processes that have become the status quo. Now that we have shifted to hybrid, any contrasts in our working practices will be blatantly apparent as staff split their time between locations. As a result, new workplace needs to prioritise the same things that the workforce itself has begun to prioritise: efficiency and ease. Unfortunately, these are not features of many of the traditional business machines staff use day to day.
Shredders can be one of the biggest culprits for inefficiency and time wasting. Shredding can be a frustrating process, yet is an unavoidable task to ensure document security and proper disposal of sensitive documents. Staff end up standing around feeding document after document into the machine, monitoring for jams, and frequently emptying the bin.
Auto Feed shredding solutions, such as those offered by Leitz and Rexel, can help speed up the shredding process. The Auto Feed technology allows users to load shredding jobs ranging from a maximum of 45 to 750 pages in one load and let the machine handle the rest. There is no need to sit and waste time continuously loading the machine, as the user can simply load their shredding job and trust the machine will do its job without jams or hold ups. And with hyper-secure cross cut or micro cut capability and large bin capacities, employees can shred more and empty the machine less frequently, all while ensuring any sensitive or business documents are securely destroyed.
It's a simply fix and a smart upgrade to an office mainstay that can make a huge difference. Auto Feed shredders will help save 98% of time compared to traditional shredding machines.
Rethink the Classics
But shredding isn't the only time-consuming task in the office. In fact, lamination is arguably an even worse culprit. Thinking of lamination likely conjures mental images of loading documents into pouches and ensuring you're feeding them into the machine just right otherwise having to start over again. It takes long enough to be off-putting for staff who would rather get on with their days. Yet, lamination remains important. It is still the quickest and easiest way to create signage, and to minimise waste by allowing paper materials to be reused time and again. It is a love-hate relationship with clear benefits, but time-consuming frustrations.
That way of thinking makes lamination a perfect candidate for a techy upgrade, which is exactly what GBC have done with the Foton 30, the world's first fully automatic desktop laminator. Much like the Auto Feed shredders, the user only needs to load their documents into the machine and with a press of a button, the job gets done. No more standing around loading pouches or waiting ages for the final outputs. Loading the machine is foolproof, ensuring the job is done right the first time. It is truly 'set it and forget it' technology.
Now that hybrid is here to stay, it's time to look to the future for the office and determine how it will add value moving forward. It is likely that most team members will not have access to certain business machines at home and will dedicate parts of their in-office days to using the tools that are not accessible on their remote days. Doing so should not be a burden, which means that business decision makers and facilities managers need to ensure that the equipment they have on site is not causing any slowdowns or wasting costs. Workers spending time on these tasks takes away from the value-add activities of the business. Even just a few minutes a day add up over the span of a week or even a year. With the right tools, it is possible to reclaim that productivity and keep pushing forward.
To take a closer look at the products mentioned here, visit the ACCO UK team at Stand FM1420 at this year's Facilities Show live event at ExCeL London on 17-19 May 2022. To access more information and register for free, visit: https://directory.facilitiesshow.co.uk/acco-uk-ltd-comp284280.html