ACCO UK to Help Facilities Managers Automate the Workplace at Facilities Show 2022 – Stand FM1420
06.05.2022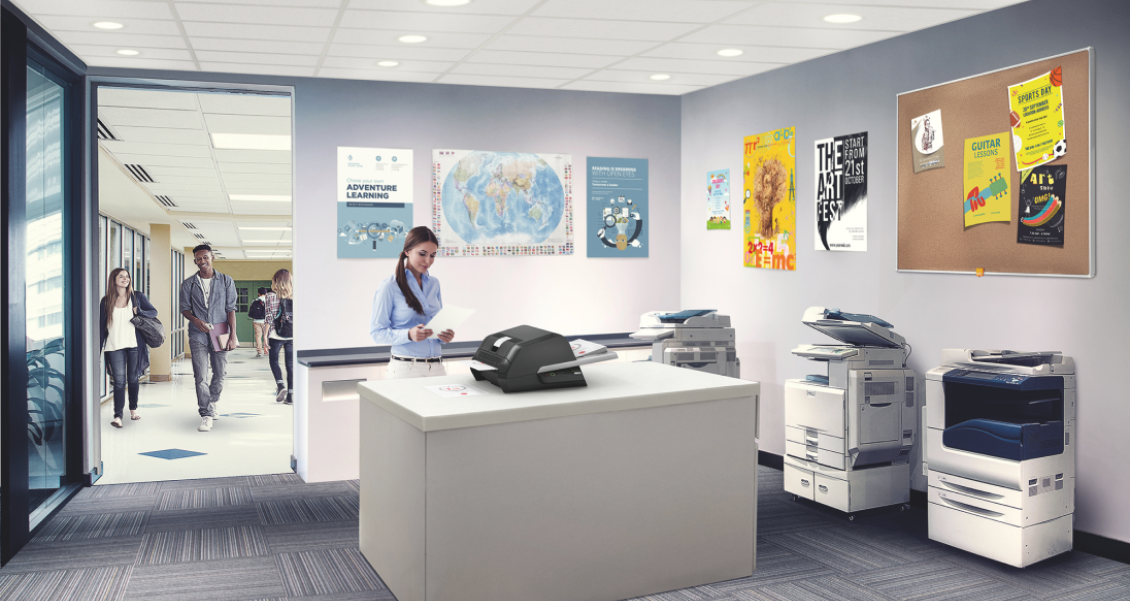 Leading office products manufacturer ACCO UK Ltd will be attending this year's live Facilities Show 2022 in London.
Facilities professionals may be familiar with some of the beloved brands in ACCO UK's portfolio, such as GBC, Rexel, Nobo, Leitz, and Kensington. The office products giant will be exhibiting several solutions aimed at helping facilities managers, employers, and individual staff automate their workplaces. With the focus shifting to how to make the most of teams' in-office days in hybrid models, the future workplace needs to be an environment that promotes productivity and eliminates some of the everyday inefficiencies that we have historically dealt with during the workday. The solutions presented at the Show will address this in two of the most time-consuming and labour-intensive activities of office life: shredding and laminating.
ACCO will showcase their range of Auto Feed shredding solutions at this year's show, capable of handling 45 to 750 pages in one load. This next generation of shredders are designed with both efficiency and productivity in mind. Auto Feed technology allows users to simply load their shredding job and let the machine handle the rest, helping to save 98% of time compared to traditional shredding machines. There is no need to sit and waste time continuously loading the machine, as the user can simply load their shredding job and trust the machine will do its job without jams or hold ups. And with hyper-secure cross cut or micro cut capability and large bin capacities, employees can shred more and empty the machine less frequently, all while ensuring any sensitive or business documents are securely destroyed.
Also on display will be the GBC Foton 30, the world's first fully-automatic desktop laminator. Through the years, lamination has earned a bit of a bad reputation for being tedious and time consuming to get right. Much like the Auto Feed shredders, the user only needs to load their documents into the machine and with a press of a button, the job gets done. No more standing around loading pouches or waiting ages for the final outputs. It is truly 'set it and forget it' technology.
ACCO UK have developed a strong heritage and proven expertise in manufacturing well-built and reliable business machines. Through beloved and trusted brands like Rexel and GBC, ACCO UK have remained as leaders and innovators across various categories for nearly a century. The company has been in the binding category since the 1940s, laminating since the 1960s, and shredding since the 1980s. In that time, they have managed to build the widest portfolio of machines and consumables in the market and have earned their place as a global expert and innovator.
Never satisfied with the status quo, ACCO UK is constantly finding new ways to improve and innovate by introducing products relevant to the office workers' needs as we settle into our new ways of working, living, and learning. After delivering a tech talk presenting the innovative and award-winning Kensington UVStand™ at Facilities Show Connect 2021, ACCO UK will continue its legacy of introducing consumers to the right products at the right time at this year's live event.
Visit the ACCO UK Ltd. team at Stand FM1420 at this Facilities Show event, taking place from 17-19 May 2022 at ExCeL London.
More information and registration available here: https://directory.facilitiesshow.co.uk/acco-uk-ltd-comp284280.html
To learn more about the products to be shown at this year's shows, visit their landing pages.
Rexel shredders: https://www.rexeleurope.com/en-gb/ranges/new-optimum-autofeed-automatic-paper-shredders/
Leitz shredders: https://www.leitz.com/en-gb/product-categories/iq-paper-shredders/automatic-shredders/
GBC Foton 30: https://www.gbceurope.com/en-gb/ranges/automatic-laminators/