GBC Binding Supplies
As providers of quality office supplies since 1947, we bring a wealth of experience to our selection of binding spines and covers, designed to make the most of your presentation.
Browse our selection of thermal binding covers, available in a variety of styles from leather to linen effect – perfect for enhancing and protecting your work – or select a binding spine from a wide range of wire or coloured combs.
Compatible with GBC binders, binding styles covered include strip binding, wire binding, click, strip and comb binding, as well as accessories to bind documents without the use of a machine.
Rely on GBC for all your binding supplies, for a professional look every time.
Binding Spines
Available in a variety of colours and sizes to suit your GBC binding machine, all of our binding spines are the perfect choice no matter the task at hand.
Elements range from ClickBind® and CombBind® –with versatile open and close functionality which allow for easy page insertion post binding – to the secure, more permanent SureBind® and WireBind® systems, for ultimate document security with a tough, tamperproof wire-bound finish.
Whatever your project, we're sure to have the right binding spine to suit.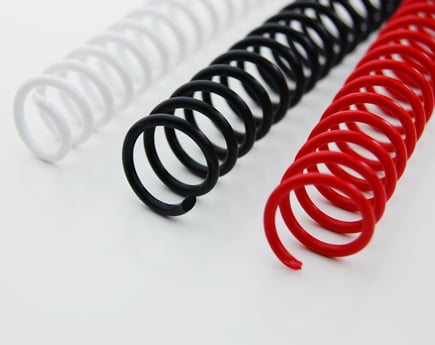 Thermal Binding Covers
Thermal binding is the stylish way of both enhancing work and protecting documents in one; and with our selection of thermal binding covers for office you're sure to leave a lasting impression.
Browse a selection of styles and finishes, ranging from leather to linen effect – to personalise documents and bring an element of professionalism to your work –to covers designed to catch the eye.
Forming a perfectly bound document with a study, secure spine; our standard binding covers bind anywhere up to 440 sheets of paper, so no matter the size or scope of your project you're covered.
With experience in the field since 1947, you can rely on GBC for all your office accessories, binding supplies and binding covers, designed to work as you do.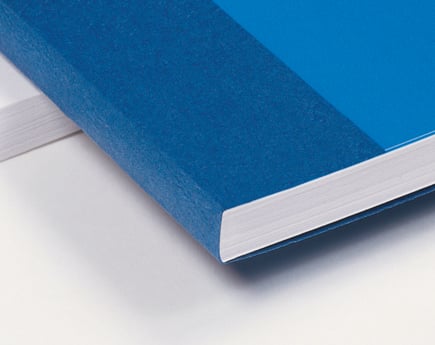 Binding Covers
Providing quality office supplies since 1947, you can rely on our range of binding covers for the workplace.
Our selection of stylish and eye-catching binding covers range from simple yet effective recycled card, to durable, water proof HiGloss covers to enhance and protect.
Promote your work using transparent PP or PVC binding covers, shield and protect documents from prying eyes with opaque title pages, or establish a professional look and feel with LeatherGrain™.
Available in a range of formats from A5 to A3 size and with a variety of colours to suit, our binding covers are the ideal finish no matter the project or assignment.